I will be available to do custom art work for that special gift for someone

when the Dia de los muertos season is over.

All I need are photos for references to come up with the compositions

if you want family transformed into Sugar skull style or painted sugar face style

please email me for additional information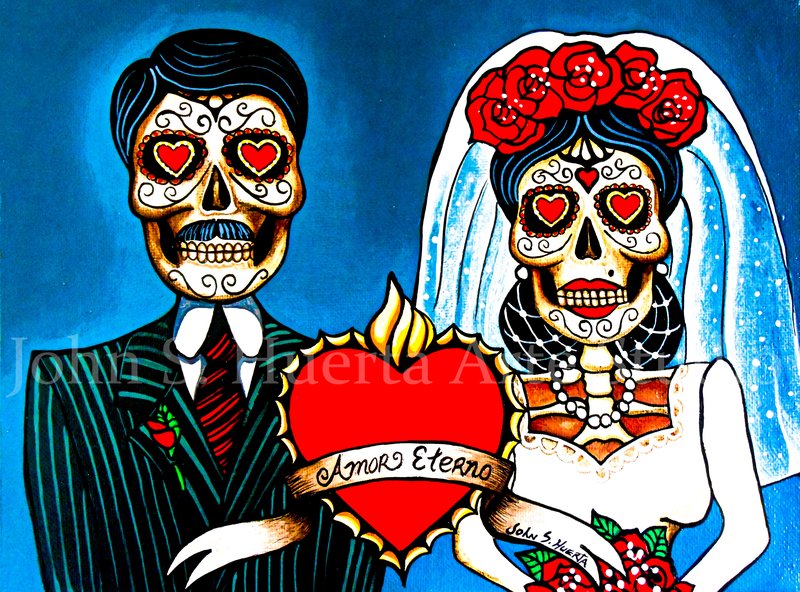 "Amor Eterno II"

inspired by an old photo of my grandparents

wedding photo.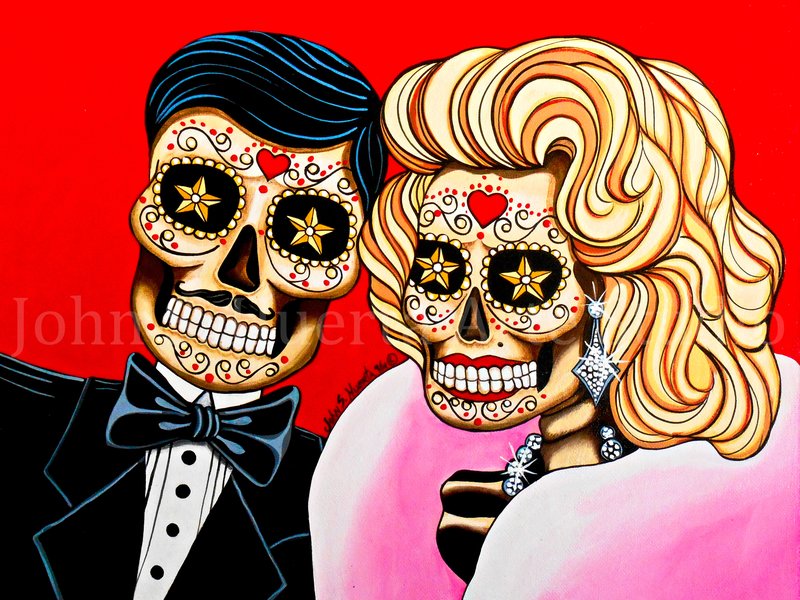 "Hollywood Forever"

inspired by the old classic Hollywood.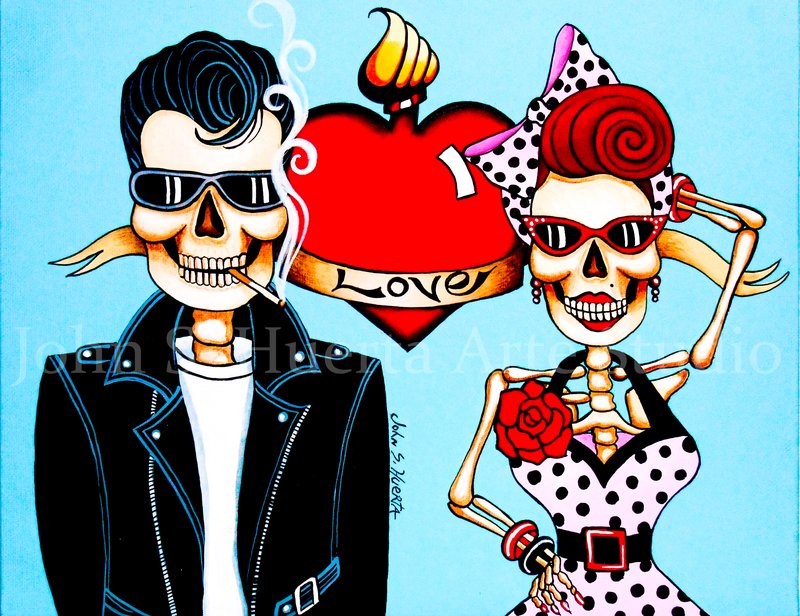 "Rock-a-Billy Love"

inspired by the love of the style of Rock a billy.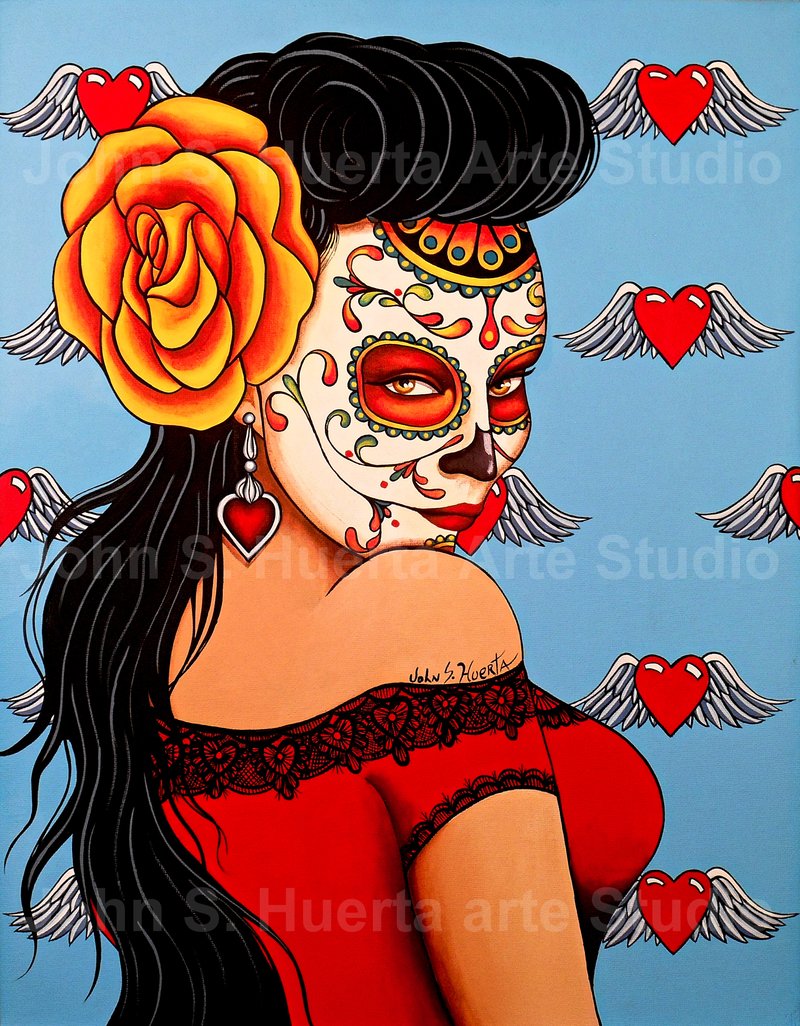 "Angel"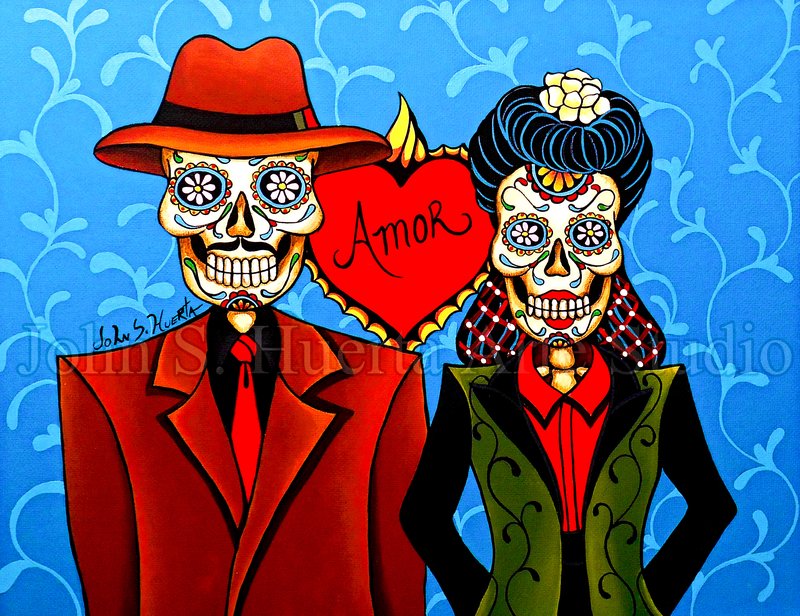 "Chico y Consuela"

inspired by the old school pachucos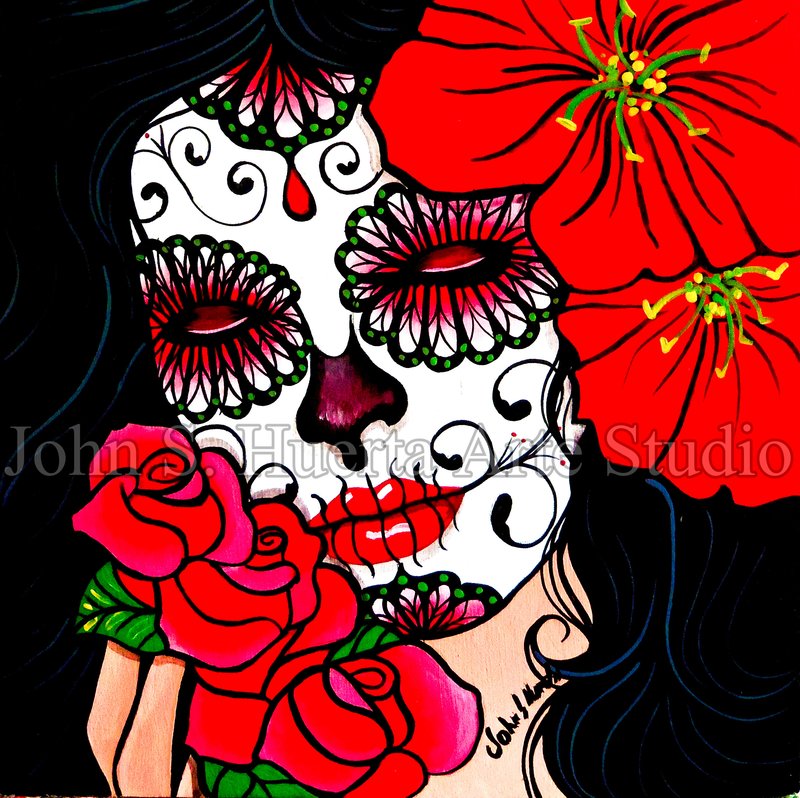 "Rosemary"

Inspired by my late sister Rosemary and her love of

flowers and color.